ARTHUR DEBSI
Writer/Researcher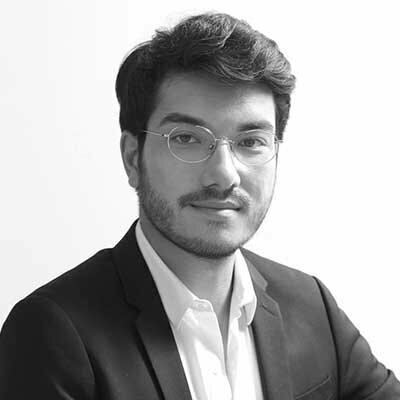 Arthur Debsi is a researcher and writer at the Dalloul Art Foundation. Debsi graduated from Paris I Panthéon-Sorbonne with a research masters in Art History writing his thesis 'L'oeuvre de Jewad Selim (1919-1961) : naissance et élaboration d'une identité artistique extra-occidentale' in 2019.
Having worked as a cataloguer at Christie's in Dubai for the autumnal sale 'Middle Eastern, Modern and Contemporary Art' (London, 2017), Debsi pursued his journey as assistant of the Head of Collection at Sursock Museum in Beirut, working on the curatorial research for the permanent exhibition 'Ten Stories from the Sursock Museum Collection' (2018).
Specialized in modern Arab art, Arthur Debsi also works as a researcher associate for exhibition projects and publications such as Monaco-Alexandrie. Le Grand Détour. Villes-Mondes et Surréalisme Cosmopolite (Monaco, 2020) and is currently working on the book reedition of À la Recherche d'une Modernité Arabe (1996) by Silvia Naef.