ETEL ADNAN: Sea and Fog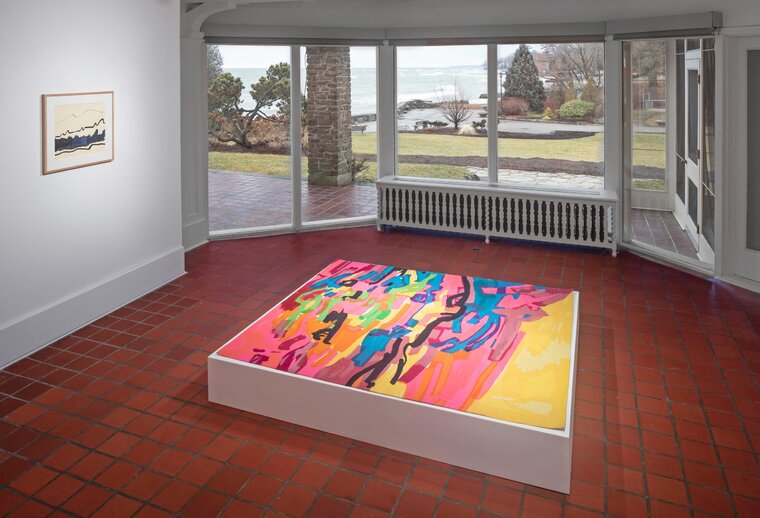 ETEL ADNAN: Sea and Fog
January 22 – March 12 2017
Oakville Galleries in Gairloch Gardens

Born in Beirut in 1925 and now based in Paris, Etel Adnan is a painter, essayist and poet. Since the 1960s, Adnan has been known for her influential writing, particularly on the injustices of violence and war. In recent years, her work as a visual artist has been the subject of much attention, with her dynamic use of colour and compelling approach to form being met with widespread acclaim.

For her first solo exhibition in Canada, Adnan presents primarily recent works that demonstrate the breadth of her artistic practice. Whether meditating on the motifs of mountains, water and light, as in her small-format paintings; designing tapestries inspired by the Persian rugs of her childhood; or combining drawing and poetry in her concertina-folded leporelli, Adnan's works are rooted in a profound engagement with her environment, reflecting as readily on the political realities of our time as on the sustaining beauty and power of the natural world.

Related Artists and Artworks