LUOGO E SEGNI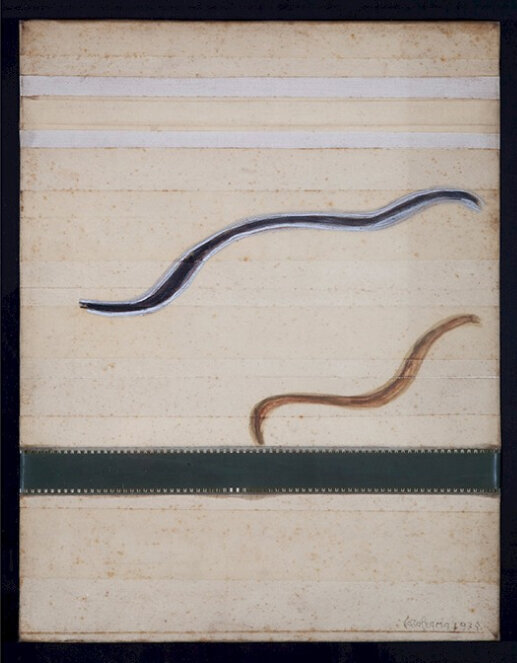 LUOGO E SEGNI
PUNTA DELLA DOGANA
March 24 - December 15 2019

Punta della Dogana presents the contemporary art exhibition 'Luogo e Segni', curated by Martin Bethenod, Director of Palazzo Grassi – Punta della Dogana, and Mouna Mekouar, independent curator.
'Luogo e Segni' takes its title from a painting by Carol Rama included in the exhibition. The show brings together over one hundred works, by thirtysix artists, that establish a particular relationship with their urban, social, political, historical, intellectual setting.
Among the artists presented, 17 appear for the first time in a Pinault Collection exhibition in Venice including, among others; Berenice Abbott, Liz Deschenes, Trisha Donnelly and R. H. Quaytman. Among those, 3 have taken part in the artist residency programme promoted by the Pinault Collection in Lens: Lucas Arruda, Hicham Berrada and Edith Dekyndt.
Their works are set up in relation with a selection of pieces that have marked the history of exhibitions at Punta della Dogana since its opening in 2009.
The show will be accompanied by an intense calendar of events, performances, talks and lectures that will take place at Punta della Dogana and at the Teatrino.
The artists of the exhibition are Etel Adnan, Berenice Abbott, Giovanni Anselmo, Lucas Arruda, Hicham Berrada, Louise Bourgeois, Charbel-joseph H. Boutros, Constantin Brancusi, Nina Canell, Vija Celmins, Tacita Dean, Edith Dekyndt, Liz Deschenes, Trisha Donnelly, Simone Fattal, Dominique Gonzalez-Foerster, Felix Gonzalez-Torres, Roni Horn, Ann Veronica Janssens, Lee Lozano, Agnes Martin, Julie Mehretu, Ari Benjamin Meyers, Philippe Parreno, Alessandro Piangiamore, R. H. Quaytman, Carol Rama, Lala Rukh, Stéphanie Saadé, Anri Sala, Rudolf Stingel, Sturtevant, Tatiana Trouvé, Wu Tsang, Robert Wilson and Cerith Wyn Evans.
Conceived as an inner landscape, 'Luogo e Segni' is inspired by poetry, and in particular the writings of Etel Adnan. The artists were invited to have their works hold a dialogue with one or more poems of their choice, published in the original language.

+
-
Documents
Poesia / Poetry / Poésie
Punta Della Dugana, English/French/Italian
Collection of Poems
LUOGO E SEGNI
Marsilio Editori
English/French/Italian
Exhibition Guide
Related Artists and Artworks