Tribute to Marwan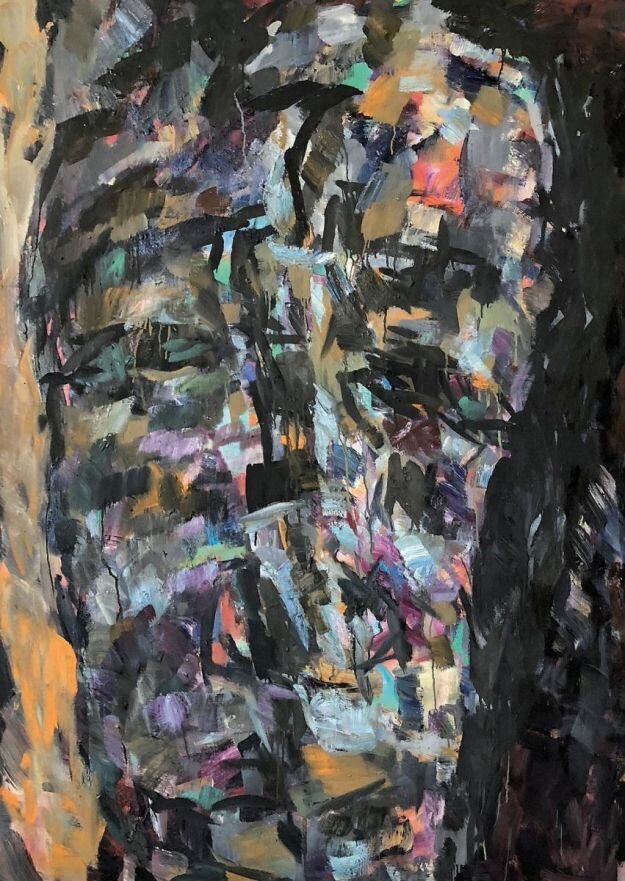 Tribute to Marwan
June 19, 2018 - July 29, 2018
[Corona SPECIAL OPENING Wed. - Sun .: 14-20h] Tue-Fri: 12-20h | Sat., Sun .: 14-20h
Galerie Pankow
Breite Strasse 8
13187 Berlin

Opening on Tuesday, June 19, 2018, 7 p.m.
Welcome: Annette Tietz , gallery manager
Introduction: Matthias Flügge , art scientist, Berlin
A publication will be published for the exhibition.
Thursday, June 28, 2018, 7 p.m .: Sound Color
Dotted Surroundings
Acoustic lecture by Roswitha von den Driesch and Jens-Uwe Dyffort
Saturday, July 28, 2018, 5 p.m .: Finissage with artist festival
Music: Niels Unbehagen and Jens Wohlrab at the piano
Fifty artists honor their former teacher, the painter Marwan , in an exhibition . The exhibition not only commemorates and honors an outstanding artist, but also a teacher whose human, intellectual and artistic consistency is sustainably present in the works of a younger generation.
It is well known that great artists are not necessarily great mentors. The fact that Marwan embodies both to the highest degree is often touched in this exhibition and this publication.
All fifty participating artists took their own path, stuck to it - whatever the circumstances - and developed their work into a convincing artistic position that - far from epigonal attitudes - embodies an individual form of expression . What unites these positions - despite their heterogeneity - is a noticeably consistent attitude, an obsessive search for the existential and human in the world and the resulting attempts to give it shape and form. This concern can be found in Marwan's own artistic work and at the same time goes far beyond the purely artistic.
Just as Marwan's heads mean a whole, multi-layered world, the collected works of the students, their voices and moods, as well as the conversations, memories, correspondences, create another highly complex image of the person and artist Marwan. This image is not that of an almighty or overwhelming role model, rather it appears like a soft melody, like a colorful light giving shade, like a magical force or - like a cheering guardian angel.
Participating artists:
Gülden Artun, Werner Aufenfehn, Ayman Balbaaki, Said Balbaaki, Carola Bark, Heather Betts, Ingmar Bruhn, Claudia Busching, Giorgio Casari, Claudia Chaseling, Beate Daniel, Michelle de Matas, Tom Drake Bennett, Rene´ Faber, Julia Freyer, Ina Geißler , Danisa Glusevic Ferreira, Harriet Groß, Heike Lydia Grüß, Karolin Hägele, Christian Hoffmann, Katharina Ismer, Ali Kaaf, Janos Kachelmann, Sascha Kürschner, Robert Lucander, Elisabeth Luchesi, Christin Lutze, MARWAN , Teresa Mazuela, Susan E. McKinley, Silvia Nettekoven, Uschi Niehaus, Martin Pfahler, Frank Pieperhoff, Daniela Pukropski, Evaheels, Susanne Rosin, Salah Saouli, Alexander Schellow, Uwe Schmidt, Maike Schröder, Tatjana Schülke, Barbara Schwithal-Diekmann, Matthäus Thoma, Jens Umlauf, Corinna Weiner, Karsten Wittke, Jens Wohlrab, Frank Michael Zeidler