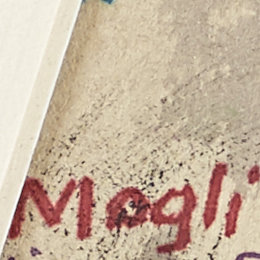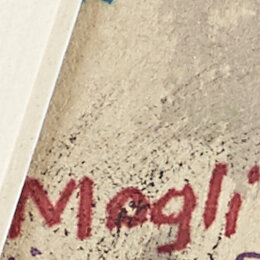 SALEM EL HABASHI, Egypt (1924)
+
-
Bio
Born in 1924, in Indonesia, Salem Abdallah El Habashi, known as Mogli, was a prolific painter who had introduced inventive characteristics into modern Egyptian art inspired by his country of origin. He left for the Netherlands in 1937, and within months moved to Egypt, where he remained most of his life. Mogli completed his secondary education at the Farouk I School in Cairo, after which he studied for four years at the Faculty of Medicine, Cairo University. After his graduation, he completed a diploma in Calligraphy studies. He traveled again to the Netherlands in 1949 and returned to Egypt after four years in 1953. Upon his return, he exhibited with the Contemporary Art Group, which was founded in 1946 by a group of promising artists at the time, including Abdel Hadi El Gazzar, Hamed Nada, and Samir Rafi amongst others. They encouraged individualistic styles and techniques, yet advocated art that mirrored Egyptian cultural heritage and expressed Egypt's contemporary social state of being.

Mogli's art was a fusion of Indonesian drawing techniques and Egyptian folklore. Combing the real with the imaginary, he introduced Egyptian myths and fables within gruesome apocalyptic depictions. Mogli presented metaphysical themes painted with vivid colors and intricate details. First, he produced paintings in a surrealist style, most of which were monochromatic and dim. Then, he shifted into a naïve and highly vibrant palette inspired by his childhood spent in the rural landscape of Java Island in Indonesia. Later, his work was informed by abstraction featuring human and natural elements set into a dreamy world. In his painting Naufrages, 1948, for instance, the central ruined structure is infused with symbolism and savage imagery, and still, it looks similar to a human heart. The painting was executed post-WWII and at the start of the Cold War era. As such, it is reflective of the aftermath of war and inclusive of both local and global Egyptian events. Although Mogli was at first looked upon as an outsider in the traditional Egyptian art scene, he ingeniously blended into the contemporary art circle at the time and adhered to the philosophy of the Contemporary Art Group.
This is a short biography. The full version , along with research, CV and sources will be posted soon. Stay tuned and visit us often or become a member to be notified of our updates.