After Year Zero - Geographies of Collaboration since 1945 | Interview with Kader Attia
Author Haus der Kulturen der Welt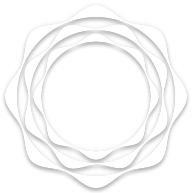 After Year Zero - Geographien der Kollaboration seit 1945
After Year Zero - Geographies of Collaboration since 1945
19.09. - 24.11.2013
Haus der Kulturen der Welt, Berlin
http://www.hkw.de/afteryearzero
Video-Interview with Kader Attia
The reorganization of the world after the "Stunde Null" 1945, is told here with a focus on the intersection between European and African history. The installations and videos by artists such as John Akomfrah, Jihan El-Tahri, or Kader Attia reflect an engagement with Western modernism and its universally posited values. In addition, a conference will focus on "geographies of collaboration."
With installations and films by John Akomfrah, Kader Attia, The Otolith Group, Yervant Gianikian & Angela Ricci Lucchi, Jihan El‐Tahri und others.
Curated by Anselm Franke and Annett Busch in cooperation with the artists of the exhibition and research curator Heidi Ballet.
Concept of Video Interview: Diana McCarty
Film: Jan Ralske
Related Artists and Artworks