Mohammed Omar Khalil
Author Jamal AlYousif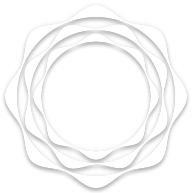 For Mohammad Omar Khalil, the fascination with Ucellos works dates back to 1963 when he first travelled to Florence and visited the Uffizi. Mesmerized by the power of the paintings, he went back to the museum once a week to look at the Battle of Romano, wondering at the manÍs genius. He knew, deep inside him, that one day he will do something with the three panels. The opportunity presented itself when he came to Paris in January 2009. Invited by the Mansouriah Foundation to use its studio
at the Cit des Arts for one year, Mohammad Omar Khalil embarked on his big venture to create panels based on Uccellos masterpieces. But the question was how and where to start with such an important project? How to deal with the responsibility of revisiting Uccellos paintings without copying them? Khalils intuition led him and opened the way. After visiting the Louvre several times to look at the panel of the Battle of San Romano, Mohammad Omar Khalil began to do sketches. The challenge was
significant as he had not drawn a single sketch since his school days in Sudan, and there he was in the Paris studio, paralyzed in bed with a bad flu, producing endless sketches of the famous battle.
Born in Burri near Khartoum in 1937, Mohammad Omar Khalil belongs to that first generation of Sudanese artists trained at the School of Fine and Applied Art in Khartoum. In 1963, he went to Florence where he studied fresco painting and advanced printmaking techniques at the Academia del Arte after which he spent a year in Ravenna studying mosaics. He moved to the United States in 1967, and settled in New York where he still lives and works. A master engraver, Mohammad Omar Khalil teaches
at Columbia University. He conducted as well printmaking workshops at MoroccoÍs cultural moussem in Asilah from 1978 until 2005.
Related Artists and Artworks