In Conversation With : Salwa Mikdadi
Author Daf Beirut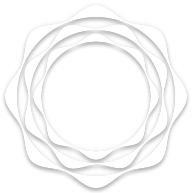 A series of in depth interviews with Arthur Debsi, writer and researcher at Dalloul Art Foundation where he discusses various subjects with professionals in the Arab world.
Salwa Mikdadi – Associate professor of the practice of Art History at New York University, Abu Dhabi
The education program of the New York University in Abu Dhabi, United Arab Emirates, provides the three following courses: Art of the Arab World, Curatorial Practice and Theory, and Museum, Art and Society. Salwa Mikdadi explains her way, and philosophy of teaching, which she describes as holistic. Through interdisciplinary methodology, including readings, conversations, meetings with local artists, and visits to institutions, students from all around the world acquire strong knowledge about the culture, and a better understanding of the art of the region.
Video recorded on Zoom by Arthur Debsi
Edited by Christine Labban