In Conversation With : Venetia Porter Part 1
Author Dafbeirut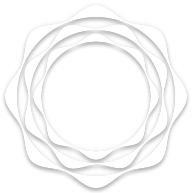 A series of in depth interviews with Arthur Debsi, writer and researcher at Dalloul Art Foundation where he discusses various subjects with professionals in the Arab world.
Venetia Porter – Curator of Islamic and Contemporary Middle East Art at the British Museum
Part 1. In 2009, the CaMMEA (Contemporary and Modern Middle Eastern Art) acquisitions group was founded at the initiative of the philanthropist Dounia Nadar. The project was to help the British Museum extend its collection of modern and contemporary Middle Eastern art which was built in the 1980s. In the first part of the conversation, Venetia Porter talks about the purpose of extending the collection, focused on works on paper, and her process of curating the exhibition 'Reflections: Contemporary art of the Middle East and North Africa' held in 2021. This exhibition reveals the vast production of artists from Lebanon, Iraq, Saudi Arabia, Egypt, etc., including them in the globalized art world. It then questions the notions of boundaries and identities: some artists studied abroad or live outside their home countries. It remains difficult to characterize the so-called 'Arab world' because of the diversity of the people, cultures, and religions present in this region. It stirs up a debate, where Porter leans towards the idea that an artist, like Marwan Kassab-Bachi (1934-2016), should be defined by the place he is from, rather than just being 'Arab'.
Video recorded on Zoom by Arthur Debsi
Edited by Christine Labban