In Conversation With : Mohamed Alshahed Part 1
Author DAF Beirut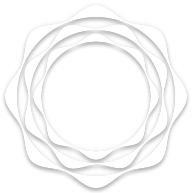 A series of in depth interviews with Arthur Debsi, writer and researcher at Dalloul Art Foundation where he discusses various subjects with professionals in the Arab world.
Mohamed Elshahed – Independent researcher, curator, and architectural historian
Part 1. In the first part of the conversation, Mohamed Elshahed presents his book entitled Cairo since 1900, An Architectural Guide published in 2020, which goes along with the exhibition 'Cairo Modern' held at the Center for Architecture in New York in 2021. For the book, the author thoroughly studied almost 120 years of architectural history of the Egyptian capital city, covering a selection of 226 structures. Dividing the chapters according to the different districts of Cairo, Elshahed analyzes the styles of various types of edifices, such as administrative, private and religious buildings. Giving some examples of these buildings, the author outlines the challenges that Cairo urban development was facing at that time, especially through the work of Egyptian architect Sayed Karim (1911-2005). Describing the city as 'instable' compared to European Post-War cities, Elshahed explains how architecture, as a making of space, could also be linked to the process of identity and question colonial notions.
Video recorded on Zoom by Arthur Debsi
Edited by Christine Labban