In Conversation With : Mohamed Alshahed Part 2
Author DAF Beirut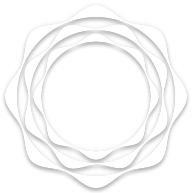 A series of in depth interviews with Arthur Debsi, writer and researcher at Dalloul Art Foundation where he discusses various subjects with professionals in the Arab world.
Mohamed Elshahed – Independent researcher, curator, and architectural historian
Part 2. Cairo is a megalopolis whose urban landscape is the reflection of the needs of a multi-identarian society and the ambitions of the successive political powers, whether Egyptian or Western. In the second part of the conversation, Mohamed Elshahed though insists on deconstructing the ongoing narratives, defending European supremacy in the 20th century saying: 'architecture is evidence against narratives that are quite dominant'. These narratives, which are often simplistic and sometimes taken out of context, could be questioned through the analysis of some buildings in Cairo like the Shaar Hashamayim Synagogue. Elshahed also talks about the current problematics that the Egyptian capital city has to solve to preserve and restore its historical patrimony, especially in dowtown Cairo.
Video recorded on Zoom by Arthur Debsi
Edited by Christine Labban