DAF Interviews Laila Muraywid
Author WAFA ROZ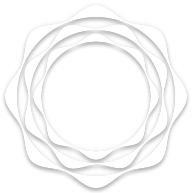 Get to know the artist Laila Muraywid and her works through this interview documented with Wafa Roz. Our decision to conduct this interview with Laila is based on our exhibition Nude : Part 3 Conflict featuring her artwork, and the fact that Laila Muraywid has tackled the female body in much of her works.
Laila Muraywid was born in Damascus, Syria, in 1956. She graduated from the Faculty of Fine Arts in Damascus and later continued her studies at the Ecole Nationale Superieure des Beaux-Arts in Paris. Muraywid's works mostly consist of photography and sculpture. A contemporary artist, Muraywid, focuses on challenging the social standards that constraint a woman's freedom. Through her works, she addresses the taboos, norms of beauty, and double standards imposed on women and defies beliefs of objectifying women; she examines the dualities between the inner self and the public realm, the deep inclinations facing the social and religious repressions.
As a sculptor, Muraywid creates using various materials and manipulates different techniques; from these explorations are born jewelry-sculptures, photos-paintings, engravings-objects.
Muraywid lives and works in Paris.