After WWII, New York city was replacing Paris as the new world's art center. Artists who traveled to New York City in the 50s and 60s were exposed to contemporary American art trends, most significantly abstract expressionism. Abstract expressionism is an art movement associated with an informal group of American artists in New York who called themselves the "New York School." They developed "non-objective" art – a movement that arose in the 1930s in the United States lead by Wassily Kandinsky. Basically, non-objective artists divorced abstract paintings from natural and material worldly objects. Unlike cubist artists who deconstructed an image from real life and represented it in multi-faceted divisions, non-objective artists mainly used pure geometric forms to reflect spirituality and mysticism.
The New York School, however, strayed from the rigorous formal practice of non-objective art. Instead, their work featured expressive forms and colors generating distinct abstract art styles, notably "action painting" and "color field." Action painting is based on the gestural application of splattered paint on an entire large-scale canvas. Color field painting adopts gradual application of broad areas of a single color fused into another. In color field painting, the foreground and background become one. The canvas is perceived as a field rather than a window from which we view a scene. The smooth, widely spread paint draws the viewer's eye beyond the painting's periphery. In such paintings, artists vented their emotions and aimed at triggering a contemplative response in the spectator - an art that American color field painter, Mark Rothko, mastered.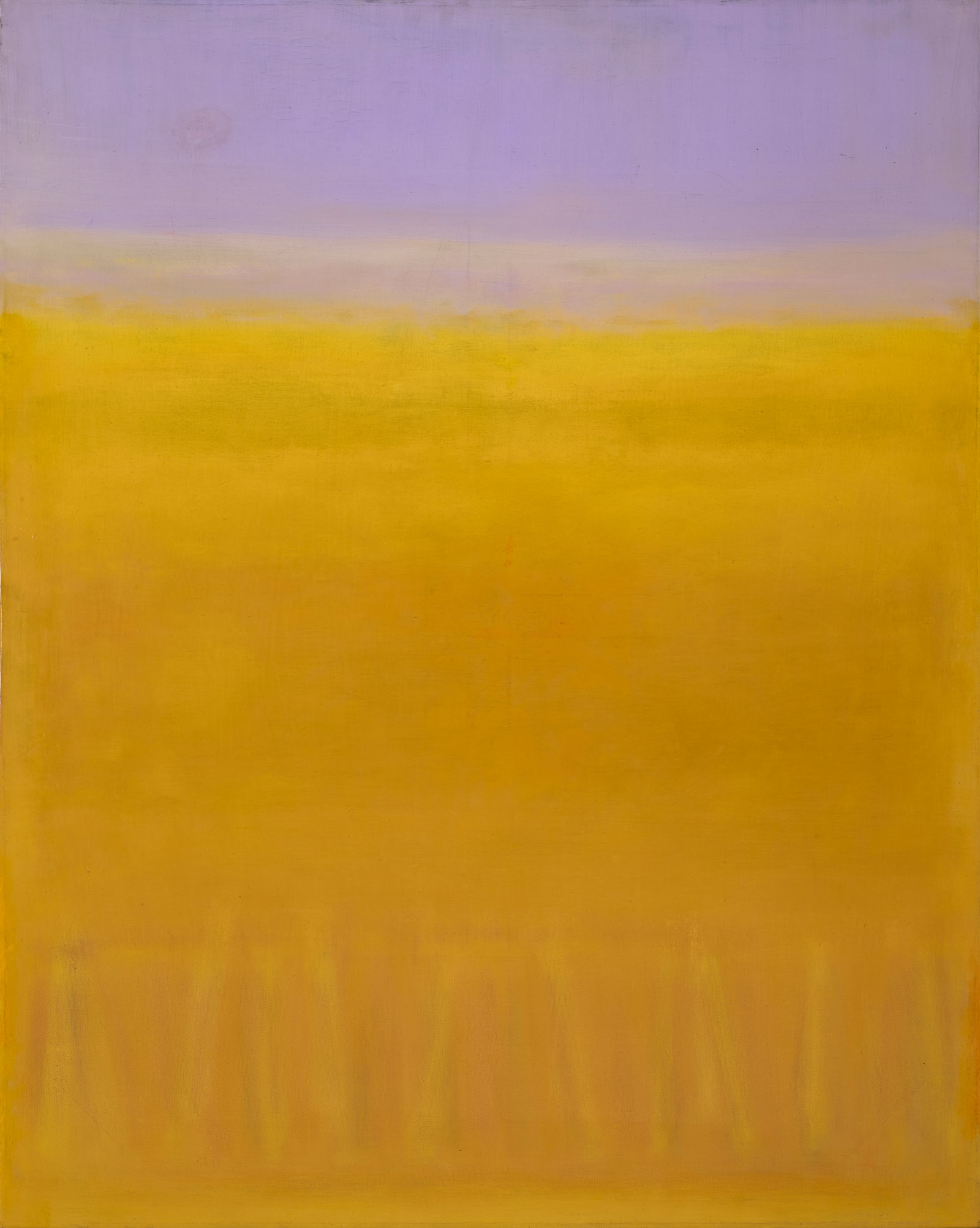 In the late 1960s, the Lebanese American painter and art critic, Helen Khal, became one of the first to introduce color field painting to the Lebanese art scene. She was admittedly inspired by Mark Rothko. Khal described her work as "being part of the school of Rothko while expressing her own sensibility." Before arriving at her celebrated color field painting style, Khal experimented with gestural painting, applying paint in thick impulsive strokes by brush or knife. Progressively, Khal began focusing more and more on the emotive power of color. But her small and medium-scale color field paintings could not compete with the imposing large-scale canvases of American color field painters. Still, Khal's floating shapes and quivering stripes painted with infused color gradations and soft meditative brush strokes glowed as much as most masterful color field painters.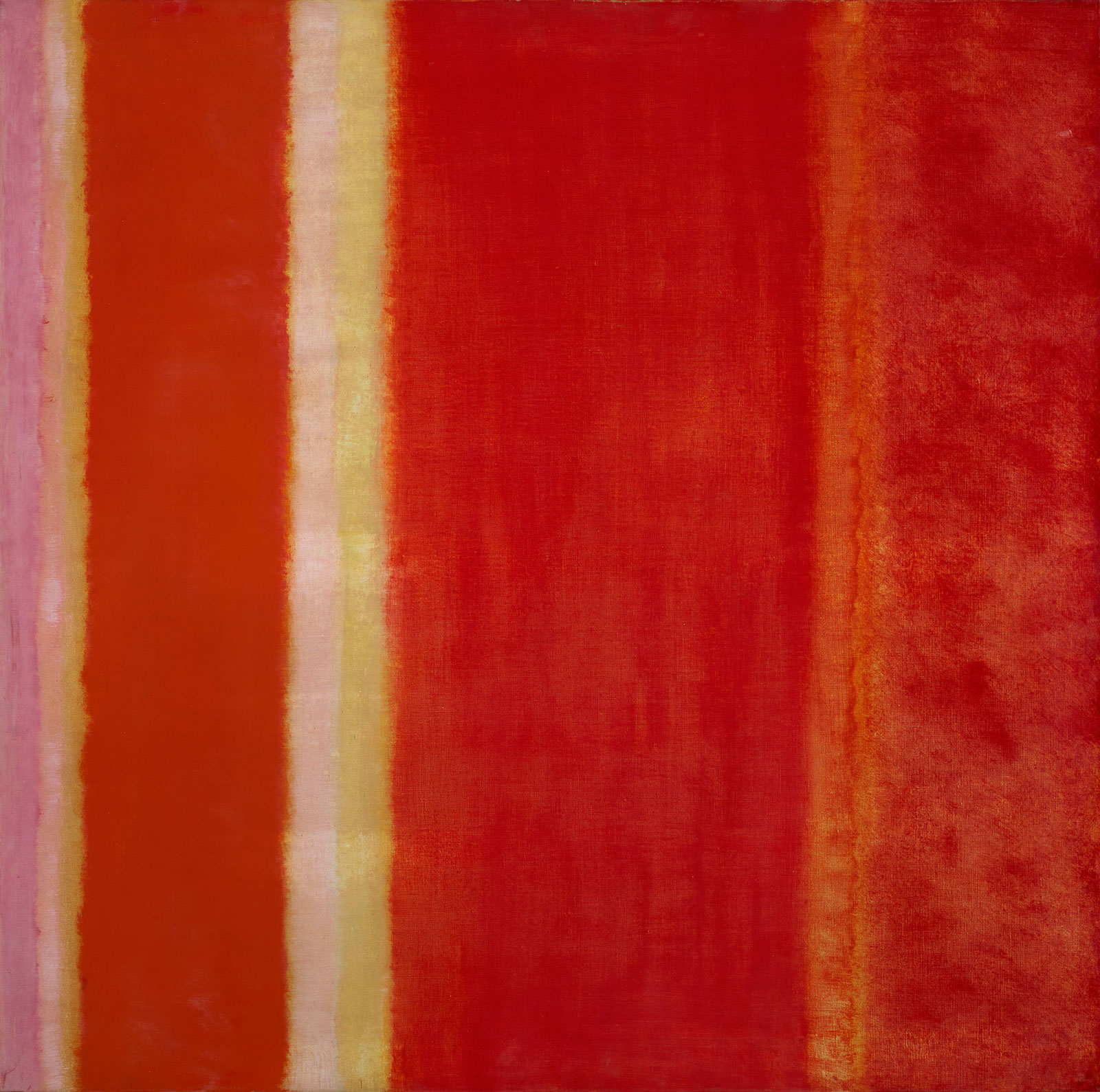 Lebanese media artist and painter Farid Haddad also ventured into color field painting in the 1970s. For instance, in 1973 Haddad held an exhibition at Delta Gallery in Beirut featuring a series of twenty oil on canvas paintings entitled 'Color Field Variations' and a series of nineteen gouache on paper entitled artworks entitled "Field Variations." Lately, Haddad explained that the two given titles to his works were purely for the purpose of identification. In a 1973 Monday Morning art review, Khal wrote, "they are all suggestive of landscapes of verdant fields and atmospheric skies." Helen Khal noticed that in Haddad's works, there were "no more splashes and drips." She commented, "Farid Haddad wanted to show us that he could behave himself." Haddad's rhythmic and harmonious paintings with careful gradations of color largely resonate with most color-field paintings. Nonetheless, Haddad challenged the traditional gentle brush strokes common to color-field paintings and instead, applied rapid and repetitive linear brush strokes.
Khal and Haddad, along with their art, would intersect at several junction points in time. Both artists trained in New York City following their formative college years. After a two-year study at Académie Libanaise des Beaux-Arts (ALBA) in Beirut, Khal moved to the United States, where she took courses at the Arts Student League of New York in Manhattan between 1948-1949. Nearly two decades after, in 1972, Haddad was granted a Fulbright-Hays scholarship to study lithography and embossing for six months at the Arts Student League of New York.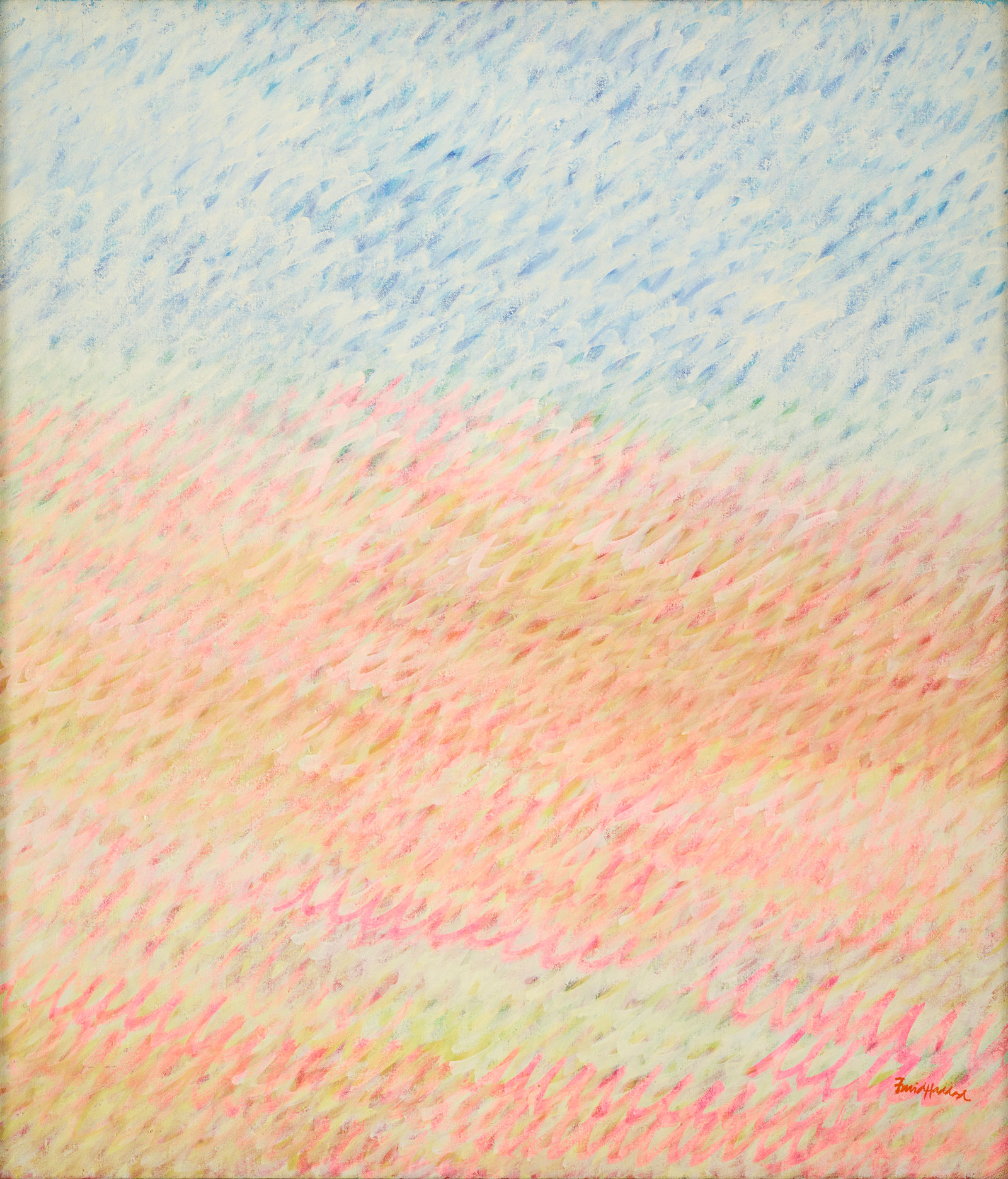 In 1971, Khal and Haddad helped establish the first permanent collection of contemporary art at the American University of Beirut (AUB). In an exhibition held that same year at College Hall, Khal, a painting instructor at AUB's Department of Fine Arts, featured one of her early color-field paintings Jacob's Ladder,1969. Haddad, a fresh graduate of AUB Department of Fine Arts, presented his abstract painting Untitled,1971.
In 1976, as the Lebanese civil war escalated and the AUB Fine Arts department shut down, Khal moved back to the United States. Haddad also left Lebanon in 1975 and settled in the United States, becoming a prolific artist and professor. Helen Khal and Farid Haddad and his wife, the writer and poet Sylva Boyadjian-Haddad were close friends for many years and continued to visit each other in the 1980s and 1990s while they were all living in the USA, Khal in Washington DC, and Haddad and his wife in Concord, New Hampshire. Years later, after Khal had passed away, Helen Khal's painting Jacob's Ladder,1969 and Farid Haddad's Untitled,1971, painting stored for years in the basement of College Hall featured as part of an exhibition honoring AUB's permanent collection of modern art in Lebanon.
Khal's meditative color fields and Haddad's rhythmic (quasi) color field paintings would get to meet in 2019 in an exhibition entitled "At the still point of the turning world, there is the dance," held at The Sursock Museum in Beirut. The exhibition explores the life of late Helen Khal through the artworks of her close friends and art colleagues one of whom was Farid Haddad.
Notes
Sources