Abstraction Possible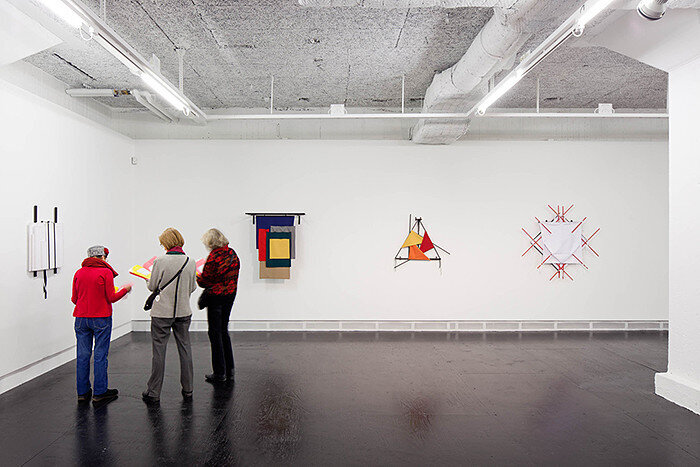 Abstract Possible is a research project that aims to explore notions of abstraction, taking contemporary art as its starting point. It includes the collaboration/participation of Doug Ashford, Claire Barclay, Yto Barrada, José León Cerrillo, Matias Faldbakken, Priscila Fernandes, Claudia Fernández, Zachary Formwalt, Liam Gillick, Goldin+Senneby, Wade Guyton, Iman Issa, Gunilla Klingberg, David Maljkovic, Dorit Margreiter, Åsa Norberg/Jennie Sundén, Mai-Thu Perret, Falke Pisano, Seth Price, Walid Raad, Emily Roysdon, Salón, Bojan Sarcevic, Tommy Støckel, Mika Tajima, Ultra-Red, Anton Vidokle, and Haegue Yang.

Abstract Possible is a project by Maria Lind. It will develop in various locations over the course of two years:

Abstract Possible: The Trailer
Malmö Konsthall's Project space.
10 November 2010 – 16 January 2011.
Abstracción posible / Abstract Possible: The Tamayo Take
Museo Tamayo, Mexico City.
26 March 2011 – 7 August 2011
Abstract Possible: The Zurich Test
MAS, Zürcher Hochschule der Künste ZHdK, Zúrich
14 May 2011 – 4 June 2011
Abstract Possible: The Stockholm Synergies
Tensta konsthall, Spånga
14 January 2012 – 22 April 2012
+
-
Documents
Abstract Possible:The Stockholm Synergies
Tensta Konsthall, English, 2012
Exhibition Guide
Related Artists and Artworks