Debt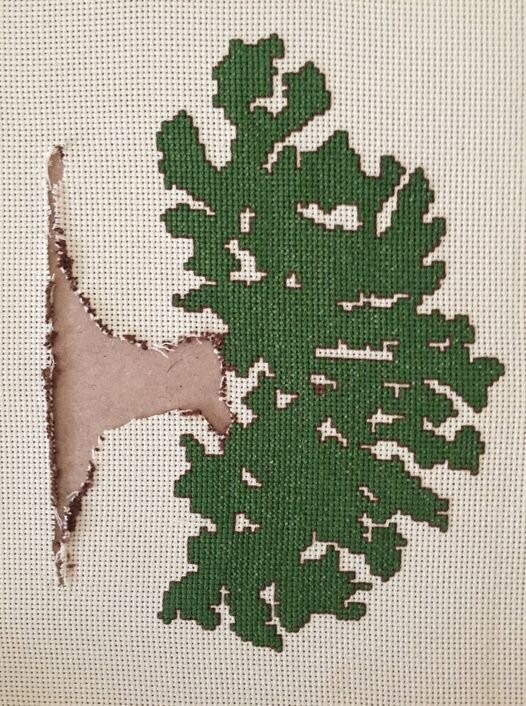 Khalil Sakakini cultural center invites you to visit "Debt" exhibition as part of Qalandia International 2018 under the theme of solidarity. The exhibition continues until 15/11/2018 from Saturday to Wednesday from 10 am to 8 pm, except for Thursdays and Fridays.
Khalil Rabah / Outsource / 2018 / 2 channel Vide، embroidery / 8:22, 30*30cm
About the work: Outsource is a project by the Palestinian Museum of Natural History and Humankind where it recalls the 3rd Annual Wall Zone Auction held at the Sakakini Cultural Centre in Ramallah in 2004. This high- Profile event auctioned objects taken from the natural environment and surroundings of the 712 km Apartheid Wall that Israel was building in Palestine on and around what is politically known the green line. Today, in 2018 the Botanical Department of the Palestinian Museum of Natural History and Humankind is donating the work Cut /Out, 2017, from the Museum collection to be auctioned by the Khalil Sakakini Cultural Center publicly in the exhibition. The Financial proceeds of this work will be allocated for the maintenance and development of the garden and Landscape of the center.
PLACE YOUR BID ON CUT/OUT (2017) WITH KSCC ADMINISTRATION
About Khalil Rabah:Khalil Rabah's art practice draws on his vast involvement and background in architecture aiming to provide an alternative vision that challenges public perceptions and expectations. Using different methodologies, Rabah reflects on and engages with, themes of displacement, memory, and identity, examining the relationship between humans and their surroundings, as well as the nature of global human condition. Khalil Rabah is the founder of The Palestinian Museum of Natural History and Humankind.
About the exhibition "Debt":Historically, the notion of solidarity has undergone many shifts and alliances, today it has become conflated with support, where alliances are made through financial contributions and pay it forward favors and credit. Credit leads to ownership, it is private and asocial, debt, on the other hand, can assume many forms, a debt that escapes credit and its reliance on the exchange of power is mutual and social, it is a desire for indebted relations. In their work, Fred Moten and Stefano Harney approach debt as a history of giving, a history of taking and always a history of capitalism but they argue that it can never be paid off. Taking this as a departure point, this project examines how debt and its market systems, and in particular the art market, have shifted our understanding and the role of solidarity in art and cultural practices. The project hopes to explore other thoughts and forms of solidarity, both within the current cultural economy, and those that exist despite of it by looking at existing artist practices and rethinking ways of working together.
Curators: Reem Shadid and Yazan KhaliliDebt exhibition is produced by Khalil Sakakini Cultural Center, this exhibition is supported by A. M. Qattan foundation through the "Visual Arts: A Flourishing Field' Project, funded by Sweden.
+
-
Press
How to Organize a Biennial In Occupied Territory
Hakim Bishara
Hyperallergic, English, 2018
Solidarity Exhibit - Qalandiya International
Palestinian Poster Project, English, 2018
'Solidarity' and what it means in Palestine's art scene
Melissa Gronlud
the National News, English, 2018