Scratching on Things I Could Disavow: A History of Art in the Arab World / Part I_Volume 1_Chapter 1 (Beirut: 1992-2005)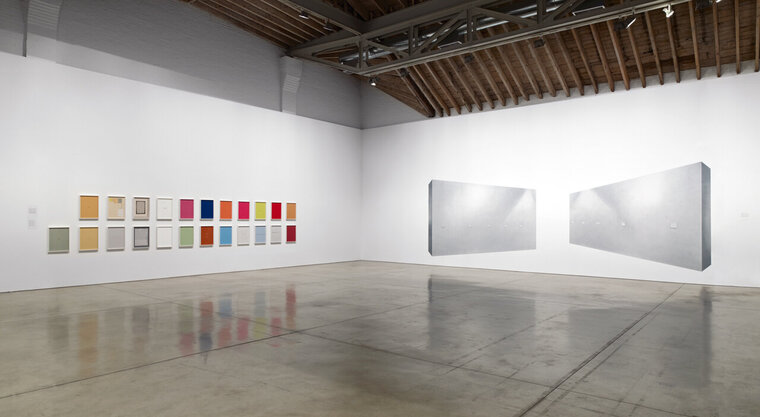 Walid Raad
Scratching on Things I Could Disavow: A History of Art in the Arab World / Part I_Volume 1_Chapter 1 (Beirut: 1992-2005)
NOVEMBER 6 – DECEMBER 19, 2009
534 W 21ST STREET
NEW YORK—The Paula Cooper Gallery is pleased to present an exhibition of new work by Walid Raad. The exhibition will run from 6 November through 19 December 2009.
Raad's ongoing project titled Scratching on Things I Could Disavow: A History of Art in the Arab World proceeds from the recent emergence in the Arab world of a new infrastructure for the visual arts comprising arts festivals, workshops, fairs, biennales, museums, galleries, funds, schools, journals and collections, among others. These developments, when viewed alongside the geo-political, economic, social, and military conflicts that have consumed the region in the past few decades, form a rich and knotty ground for creative work. Raad's exhibition presents forms and stories made possible by this ground.
Raad refers to the five works in the show (which include sculptures, photographs, and mixed media installations) as stage sets from a forthcoming play about the history of art in the Arab world.
On November 5th, 6th and 7th, the artist will give private group walk-throughs of the show for up to 20 people at a time. These are intended as previews of the play that is yet to be written. The demand for these walk-throughs will be high, so please contact the gallery at (212) 255-1105, or [email protected] to make a reservation.
The exhibition expands upon Raad's The Atlas Group, a 14-year project that examined the social, political, psychological and aesthetic ramifications of the various wars that have been waged in Lebanon.
Walid Raad was born in Chbanieh, Lebanon, in 1967. His work has been exhibited in prominent national and international exhibitions. Most recently, his work was the subject of The Atlas Group: A Project by Walid Raad, a one-person show at the Photo Espana 2009 at the Reina Sofia Museum, Madrid. Earlier this year Scratching on Things I Could Disavow was exhibited at REDCAT, Los Angeles. Raad's work has also been presented at Documenta 11, Kassel (2002), Homeworks, Beirut (2005), the 2000 and 2002 Whitney Biennials, the 2003 Venice Biennale, the Kitchen, New York (2006) and the Hamburger Bahnhof, Berlin (2006). In 2007 Raad was awarded the Alpert Award, presented by CalArts, Los Angeles and in 2009 he was the recipient of a John Simon Guggenheim Memorial Foundation Fellowship.
Raad lives in Beirut and New York and has been an Associate Professor of Art at The Cooper Union's School of Art, New York, since 2002.
For more information, please contact the gallery: (212) 255-1105 or [email protected]
Artist Pages: Walid Raad
+
-
Press
WALID RAAD: Scratching on Things I Could Disavow: A History of Art in the Arab World / Part I_Volume 1_Chapter 1 (Beirut: 1992-2005)
Kara L.Rooney
The Brooklyn Rail, English, 2010
Related Artists and Artworks