Tout ce que je fais est Mémoire by Etel Adnan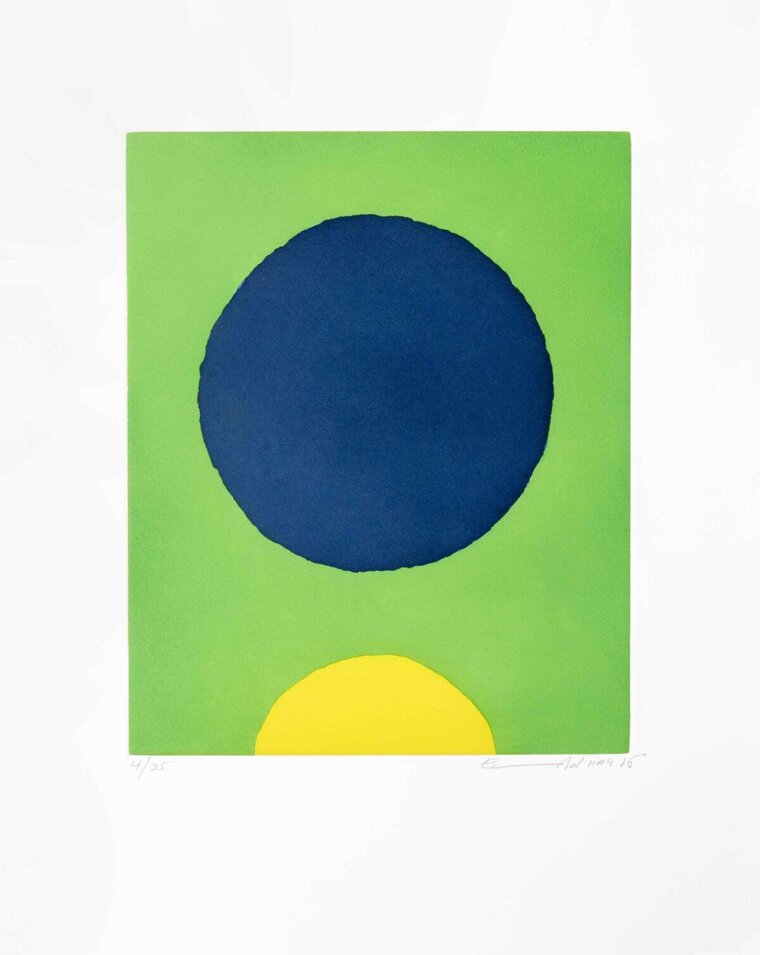 Tout ce que je fais est Mémoire by Etel Adnan
March 3 - June 2018
Chateau la Coste, France

« Tout ce que je fais est mémoire » Is an exhibition by Etel Adnan, whose vibrant colours bring to life the walls of the Renzo Piano pavillon. A selection of recent paintings demonstrates the rich, bold palette which has gained international attention in recent years for a poet and writer whose career has spanned six decades.
Born in Beruit in 1925, Etel Adnan is a Lebanese-American writer and painter. She lives and works in Paris. Since the 1960s, Adnan has painted small, vibrantly colourful abstract landscapes. It was not until 2013, thanks to her participation at Documenta in Kassel, that her work was internationally recognised. She creates works which mix literature, poetry, and art. "Poetry and my painting are linked", "Abstract art was the equivalent of poetic expression; I didn't need to use words, but colours and lines. I didn't need to belong to a language-oriented culture but to an open form of expression."
For spring 2018 Etel Adnan fills the Renzo Piano Pavilion with her vibrant colours. A selection of recent paintings demonstrate the rich and bold palette that has gained international attention in recent years for an artist who has a long, successful career as a writer and poet. Opposite these works, two large new tapestries will be shown for the first time. Working with a weavers from the historical region of Aubusson, Adnan continues in the tradition of Henri Matisse, Fernand Léger and other painters who have transferred their compositions to this medium. A series of tapestries and oil paintings are shown reflecting the vibrant and colourful abstract landscapes depicted in her poems.
Adnan's works are included in many collections, such as the Pompidou in Paris, the Mathaf in Qatar, the Royal Jordanian Museum, the Tunis Modern Art Museum, the Sursock Museum, Beirut, l'Institut du Monde Arabe, Paris, the British Museum in London, the World Bank Collection in Washington D.C, the National Museum for Women in the Arts, and the Serpentine Gallery in London.
+
-
Press
Etel ADNAN | « Tout ce que je fais est mémoire »
arles-architecte.fr, French, 2018
Etel Adnan, « Tout ce que je fais est mémoire » au Château la Coste
enrevenantdelexpo.com, French, 2018
Related Artists and Artworks