WALID RAAD / MIRACULOUS BEGINNINGS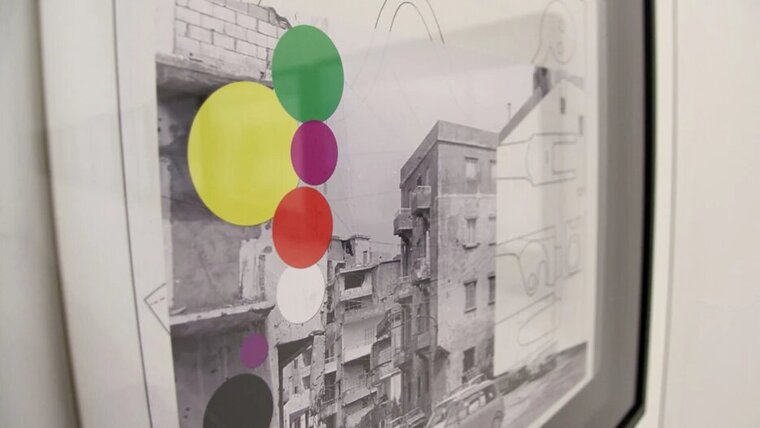 WALID RAAD / MIRACULOUS BEGINNINGS
2011-02-19 to 2011-04-25
Bildmuseet presents the first major Swedish exhibition of US-Lebanese artist, Walid Raad. One of the most important artists from the Middle East, Raad says his work 'was in some ways made possible by the civil wars in Lebanon'. He playfully considers the effects of conflict not only on body and mind, but also on art itself. The exhibition Walid Raad / Miraculous Beginnings presents his most important works from the past 20 years.
Now living in the US, Raad's work The Atlas Group (1989 - 2004) is rooted in his experiences as a teenager in Beirut during the Lebanese Civil Wars. His artworks, presented as documents and attributed to fictional as well as historical figures, narrate and visualise stories about the Lebanese wars of the past three decades. His images piece together a complex story of modern Lebanon with Raad's exploration of photographic medium, its materials and conventions. Raad has said growing up in Beirut he wanted to be a war correspondent - 'I didn't have to go very far. It was right outside the house.' Being in a city at war directly affected his work - rather than seeing photographs as impartial documents, Raad says 'in a city that is divided, a photograph can generate all sorts of facts: some military; others cultural; and yet others aesthetic.'
Walid Raad / Miraculous Beginnings is accompanied by a fully illustrated catalogue co-published by Whitechapel Gallery and Festival D'Automne à Paris with contributions by Walid Raad, Achim Borchardt-Hume, Chief Curator, Whitechapel Gallery, Hélène Chouteau-Matikian, writer and curator, Alan Gilbert, writer and poet, and Blake Stimson, Professor of Art History at University of California.
Walid Raad / Miraculous Beginnings is curated by Achim Borchardt-Hume, Chief Curator, Whitechapel Gallery. The exhibition is a collaboration between Whitechapel Gallery and Bildmuseet, Umeå University.
+
-
Press
Walid Raad: Miraculous Beginnings
Art & Education, 2011
Related Artists and Artworks