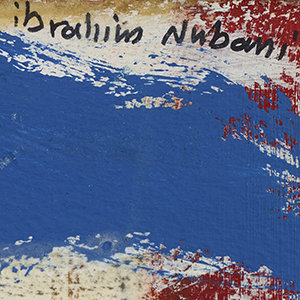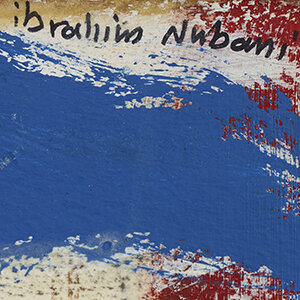 IBRAHIM NUBANI, Palestine (1961)
+
-
Bio
Born in Acre, in Occupied Palestine in 1961, Ibrahim Nubani graduated from the Bezalel Academy of Arts and Design in Jerusalem. Nubani was diagnosed with Schizophrenia in 1988, a psychological condition that reflected much in his works, accentuated by the dilemma of a Palestinian living among Israelis.
His paintings moved across time from dense geometric patterns repetitively drawn to chaotic and colorful canvases. The intense presence of symbolic eyes and prison bars is part of an iconography developed by the artist: it reveals the opposition between an old desire to integrate into the Israeli society and the present need to live fully as a Palestinian under oppression.
In Nubani's bright-colored paintings, geometrical patterns or abstracted chaos, are not only an incentive to transcend his personal duality but also symbolizes the freedom of surpassing the figurative, and the positioning between Western art and postcolonial postures.
Nubani lives and works in Makr, Galilee, Occupied Palestine.
This is a short biography. The full version , along with research, CV and sources will be posted soon. Stay tuned and visit us often or become a member to be notified of our updates.