DAF Interviews Ziad Dalloul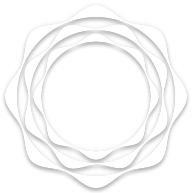 DAF conducted another artist interview with the artist Ziad Dalloul (1953). This is brought about after the release of the online exhibition The Nude : Between Divinity, Sexuality and Conflict (Part 1 Divinity).
Born in 1953 in Soueida, southern Syria, Ziad Dalloul began his creative path early on in his life. At the age of sixteen, Dalloul nurtured his cultural and artistic talents, engrossing himself in art and writing, and exhibiting his first paintings and reciting his own short stories in his hometown's cultural center. Since then, his career has flourished and he is now considered to be among the Arab world's most accomplished printmakers and painters, and a pioneer of contemporary Syrian art, merging multiple media and techniques.
Dalloul has exhibited his work across Europe and the Middle East, with a significant number of solo exhibitions in prominent galleries. He lives and works from Paris.
Related Artists and Artworks