THE NUDE Part 1 Divinity
Author Daf Beirut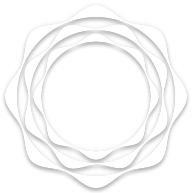 THE NUDE
BETWEEN DIVINITY, SEXUALITY, AND CONFLICT

Online Exhibition
The Dalloul Art Foundation (DAF) is proud to present its second video exhibition, THE NUDE: BETWEEN DIVINITY, SEXUALITY, AND CONFLICT. This is part of DAF's video exhibition series that was launched on May 2021. More than seventy artworks of different mediums have been selected for this exhibition from DAF's wide-ranging art collection. Eighty-six artworks comprising of paintings, drawings, mixed media, and sculptures feature the nude or partially nude human figure. The exhibition explores and examines the many facets of nudity represented by more than forty artists from different generations and countries from the Arab world, including Lebanon, Syria, Palestine, Egypt, Iraq, Tunisia, and Morocco.
In the region, notions of obscenity and sexuality remain the most discussed aspects of art that features the nude human figure. However, the works we display exemplify the nude in different ways. The nude is a means to express complex human emotions. This group of modern and contemporary artists have broken socio-cultural and political taboos and discredited the long-held belief that the "Nude" is a category specific only to Western culture. Most of the featured artists encountered, studied, and absorbed western art traditions in European academies of beaux-arts. However, in depicting nudity in their works, they underscored their own specific socio-cultural contexts.
The artworks on display span over nearly a century, starting from the early 1920s till date.
The works are curated thematically and revolve around the following three themes: divinity, sexuality, and conflict.
Under divinity, the works are inspired by mythological narratives and classical representations of the Goddesses of love and beauty, Aphrodite and Venus; or by religious representations of the story of Adam and Eve. Divinity addresses the concept of the idealized figure and naturalism. It tells stories of love, desire, and moral righteousness. Most of those works resonate with European renaissance art.
Terminology & Title
"THE NUDE," the exhibitions' main title, asserts that nudity, as depicted by the featured forty artists, is a creative form of art. However, it is not limited to the understanding of nudity as an idealized art. The subtitle 'BETWEEN DIVINITY, SEXUALITY AND CONFLICT' hints at the several approaches to nudity in art.
There are multiple interpretations of the large oeuvre of nude art. One key debate pertaining to the unclothed human body and nude art discusses the relationship between "nakedness" and "nudity." One school of thought distinguishes nakedness from nudity, whereas more recent art historians reject this differentiation.
In The Nude: A Study in Ideal Form, Kenneth Clark (1953) argued that whereas "nakedness" is tethered to a material and embarrassing reality, "nudity" transcends the brute physicality of the body and elevates the body as some cultural ideal – a form of art.
In addition, in Ways of Seeing, John Berger (1972) argues that to create a nude, the artist must deal with the naked body as an object of study and then render it into an idealized form, namely into a "nude."
To portray the idealized nude, the artist uses the "nakedness" of his object of study, then transforms it into a contained, reformed, idealized figure before placing it on display in his artwork - be it a drawing, a painting or a sculpture. In a way, the artist dresses the naked body to create a nude. As Berger says, "nakedness reveals itself [and] nudity is placed on display."
For Berger, the "nude" is a disguise; it is an idealized display for the spectator. Berger explains that "to be naked is to be oneself," and "to be nude is to be seen naked by others and yet not recognized for oneself."
Contrastingly, in Female Nude: Art, Obscenity and Sexuality, Lynda Nead (1992) rejects any differentiation between "nakedness" and "nudity." Nead relates this logic to a binary logic in our way of thinking (i.e., culture/nature, reason/passion, form/matter, subject/object, art/obscenity). This binary logic is a relic of Western philosophical thought and patriarchal structures. According to Nead, "there can be no naked 'other' to the nude, for the body is always already in representation."
The Forty artists featured in this exhibition reflect and address contemporary debates around the art of the Nude. The artists uniquely express their own understanding of nudity and/or nakedness. The exhibition is an invitation to question our normative assumptions of what the nude human body is , and how it should look like, how we represent it, and for what purpose.