Al Seef
Published on Sun 11 January, 2015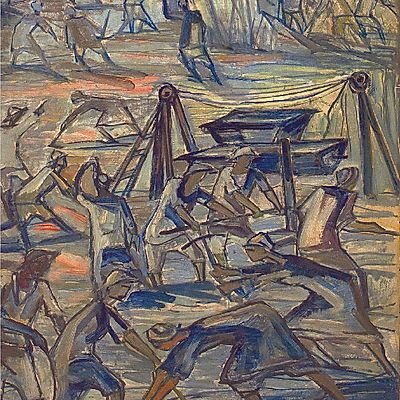 Al Seef
January 11 - March 31 2015
The colloquial Arabic word Al-Seef translates into English as 'water's edge', and denotes geography or stretches of land located along a coast.

Historically, the development of settlements, and subsequently of civilizations, relied heavily on their proximity to a water source. Apart from aiding in sustenance, it increased opportunities for travel and trade, allowing coastal regions to enjoy increased access to wealth and power. Its role as a mediator of voyages also meant that it often facilitated political clashes and wars over larger geographical territories.
Being a valuable element of communal life, water has also become embedded into the cultural fabric of many societies. It is often the central subject of legends, rituals and in some cases even religious denominations.
This exhibition offers a window into several distinct episodes of history, where proximity to water has either shaped or played a significant role in the development of a place. Similar to shining a spotlight on select and specific areas of a stage, this exhibition highlights several individual moments of history, outlined below, which took place and unfolded in coastal regions and in the presence of eminent waters.
Exhibition Al Seef features artworks drawn from the collection of Barjeel Art Foundation (Sharjah), and touches upon:
1. Establishment of folklore traditions on the Nile
2. Building of the Aswan Dam and its implications
3. Political confrontations on the banks of the Tigris
4. Movement of Tangier's inhabitants through the Strait of Gibraltar
5. Transformation of coastal landscapes in the Gulf

Exhibition features artworks from collection of Barjeel Art Foundation (Sharjah)

Featured artists : Adam Henein , Camille Zakharia , Effat Nagy, Raafat Ishak, Ragheb Ayad, Nazar Yahya, Yto Barrada and Ziad Antar.
+
-
Press
OPENING OF "AL SEEF" AT CONTEMPORARY ART PLATFORM
artkuwait.org, English, 2015
Related Artists and Artworks