WALID RAAD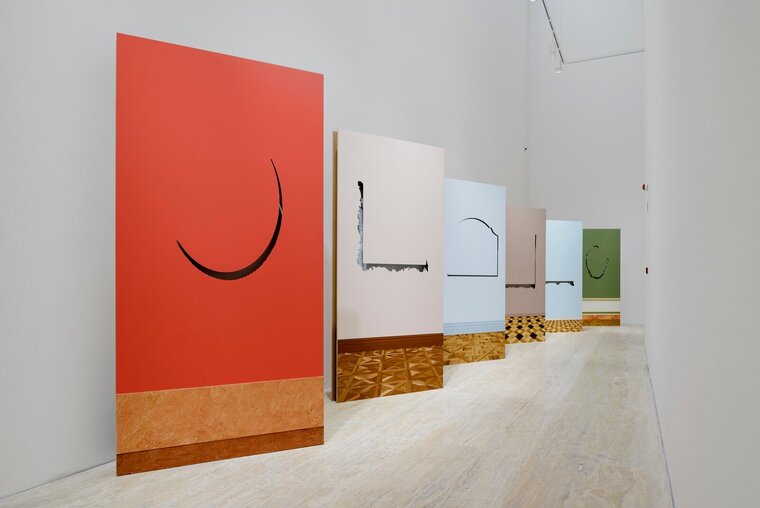 13.OCT.2016 - 08.ENE.2017
Esta exposición es la primera revisión exhaustiva en América Latina del trabajo del artista Walid Raad (Líbano,1967), se compone de fotografías, video, escultura y performance que abarcan un periodo de 25 años de producción. Su obra explora la veracidad de documentos fotográficos y archivos de video de dominio público, el rol de la memoria y la narrativa dentro de discursos de conflicto y la construcción de la historia del arte en el mundo árabe. La obra de Raad se construye a partir de su infancia en Líbano durante la guerra civil (1975-1991), la situación socioeconómica y las políticas militares que han configurado el Medio Oriente en las últimas décadas.

Bajo la rúbrica de The Atlas Group [El Grupo Atlas], proyecto de 15 años, Raad explora la historia contemporánea del Líbano produciendo fotografías ficticias, video casetes, libretas y conferencias que parten de acontecimientos reales y una investigación veraz en archivos en Líbano y otros lugares. El trabajo más reciente de Raad se ha ampliado para enfocarse en la región de Medio Oriente. Su proyecto Scratching on things I could disavow [Rascar sobre cosas de las que podría renegar] en curso actualmente, examina la emergente infraestructura de las artes visuales en el mundo árabe- galerías, ferias de arte, bienales y museos- a la par de los conflictos geopolíticos, económicos y militares que han consumido la región. La exposición subraya la importancia del performance, la historia y la narrativa en la obra de Raad.
El artista presenta su conferencia-performance Walkthrough [Recorrido] en varias funciones durante el tiempo de la exposición.s

Esta exposición ha sido organizada por The Museum of Modern Art, Nueva York.
Esta exposición ha sido curada por Eva Respini, curadora en jefe Barbara Lee, Institute of Contemporary Art/Boston con Katerina Stathopoulou, asistente curatorial, Departamento de Fotografía, The Museum of Modern Art, Nueva York.
Con el apoyo de Ixel Rión, asistente curatorial del Museo Jumex.
Comunicado de prensa Miguel de Cervantes Saavedra 303
Colonia Granada
11520 Ciudad de México
[email protected]
+52(55) 5395 2615
+52(55) 5395 2618 EquipoPrensaOportunidades de trabajo y convocatoriasNewsletterAviso de privacidadAbierto a partir de las 10 am
Related Artists and Artworks