In Conversation With : Alex Seggerman Part 1
Author Daf Beirut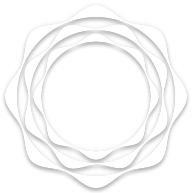 A series of in depth interviews with Arthur Debsi, writer and researcher at Dalloul Art Foundation where he discusses various subjects with professionals in the Arab world.


Alex Seggerman – Assistant professor of Islamic art history at Rutgers University - Newark
Part 1. In the beginning of the 20th century, Egypt played a significant role in the elaboration of modern Arab art. Launched in 2019, Modernism on the Nile: Art in Egypt between the Islamic and the Contemporary, offers an in-depth overview of this important stage for the arts of Egypt and the region, from the late 19th century through the 1960s. In the first part of the conversation, Alex Seggerman presents her research on establishing a connection between the concepts of Islamic and modern in art history, focusing on major Egyptian modern artists, and their works: Mahmoud Mokhtar (1891-1934), and Mahmoud Said (1897-1964).
Video recorded with Zoom by Arthur Debsi
Edited by Christine Labban