In Conversation With : Anneka Lenssen Part 2
Author Daf Beirut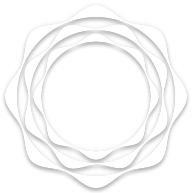 A series of in depth interviews with Arthur Debsi, writer and researcher at Dalloul Art Foundation where he discusses various subjects with professionals in the Arab world.
Anneka Lenssen – Associate professor of Art History at the University of California, Berkeley
Part 2. After the independence of Syria in 1946, the country went through unstable political times with successive coups d'État that lasted until 1970. In Beautiful Agitation, Modern Painting and Politics in Syria, Anneka Lenssen connects art and this political instability as she describes in her book with this statement: 'Beautiful agitations features painters who favored anxious manifestation over smooth representation'. To illustrate this approach, the author analyzes more specifically the careers and the artworks of three painters: Khalil Gibran (1883-1931), Adham Ismael (1922-1963), and Fateh Moudaress (1922-1999). The second part of the conversation focuses on the oeuvre of the latter, Fateh Moudaress (1922-1999), who is considered as one of the most imminent figures of modern art in Syria. While introducing the artist and his works including some surrealist inks on paper, Lenssen explains the sensitivity of Moudarres towards the Syrian heritage as well as his inspiration from the holy imagery, where he adopts the child figure and turns it into a modern plastic method. Through this example, Anneka Lenssen highlights a rich and powerful production and questions the power of images, connecting it to an anti-colonial way of perceiving art.
Video recorded on Zoom by Arthur Debsi
Edited by Christine Labban