Rebirth: Lebanon 21st Century Contemporary Art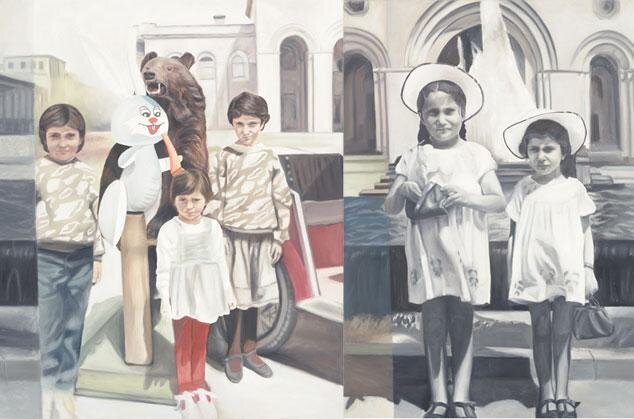 Rebirth: Lebanon 21st Century Contemporary Art
June 16 - July 24 2011
Beirut Exhibition Center (BEC)

Following the success of the exhibition organized in March 2010 for the Contemparabia Group of American and European collectors and curators, we are pleased to present, with the participation of Solidere, the exhibition "Rebirth: Lebanon XXIst Century Contemporary Art." Rebirth was conceived and curated by Janine Maamari in collaboration with Danièle Giraudy, Conservateur Général des Musées de France. The exhibition features 49 Lebanese artists of all ages, half of them women, living in Lebanon or abroad. They responded with great enthusiasm to my invitation: I asked them to create a new work or submit a recent one around the theme of Rebirth. Most of the works are exhibited here for the first time.
My frequent contacts with them as well as with the Lebanese galleries involved, all of whom were of great help, has been friendly and warm over the past months.
The Lebanese art scene remains dynamic, its vitality continuously renewed and we are proud to present in this exhibition a selection of its diverse facets.
Each artist interpreted the theme in his or her own vocabulary, involving intimate experiences, colored by social, environmental and political connotations. They expressed themselves through painting, sculpture, photography, mixed media installations and video, and were also invited to add a text to their work if they so wished. Always dedicated, the artists retain their individuality thanks to Lebanon's openness. They are most talented and committed to their work and have, in spite of all difficulties and against all odds, persevered in their creative endeavors.
A HUMAN BEING IS ALIVE ONLY WHEN HE IS STILL LIABLE TO DIE AND BE REBORN.
+
-
Press
Rebirth
Kaelen Wilson-Goldie
Universes in Universe, English, 2011
"Rebirth" Exhibition Commentary
artofthemiddleeastdotcom.wordpress, English, 2011