In Conversation With : Ahmed Naji Part 2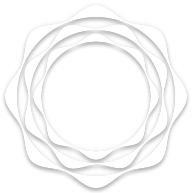 A series of in depth interviews with Arthur Debsi, writer and researcher at Dalloul Art Foundation where he discusses various subjects with professionals in the Arab world.
Ahmed Naji - Independent Art Researcher and Cultural Consultant on Modern and Contemporary Iraqi Art
Part 2. In 1946, Mohamed Makiya (1914-2015), went back from Liverpool to Baghdad and discovered a very changing city, where the local artistic and cultural scene considerably transformed in the 1950s. In the second part of the conversation, Ahmed Naji presents the Baghdad Group for Modern Art (Jama'at Baghdad lil-Fann al-Hadith), created in 1951; and analyzes the works of some of its prominent members: Jewad Selim (1919-1961), Mohamed Ghani Hikmat (1929-2011), and Lorna Selim (1928-2021) who paved the foundation of modern Iraqi art at that time. Naji also traces back the creation of the Society of Iraqi Artists in 1956 when Mohamed Makiya (1914-2015) was elected the first president. Part of this artist group, the painters Faik Hassan (1914-1922) and Shaker Hassan al-Said (1925-2004) exhibited at the Mansour Social Club and at the Olympic Club in Baghdad in 1957.
Video recorded on Zoom by Arthur Debsi
Edited by Christine Labban