COLORS OF LIFE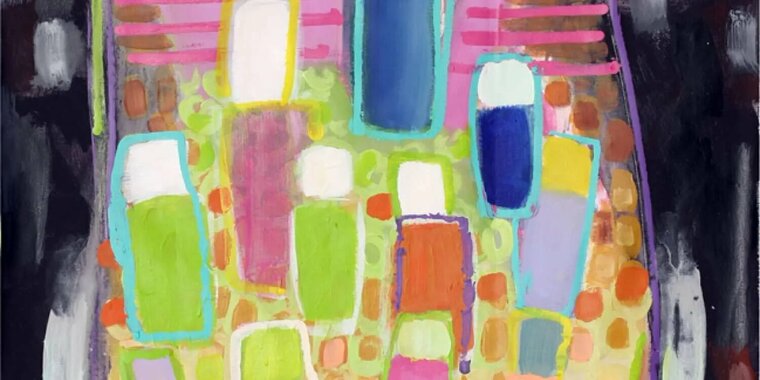 COLORS OF LIFE
October 25 – November 15, 2014
Zawyeh Gallery
Colors of Life brings together a collection of new and old works by some of Palestine's most notable artists as well as new and emerging talents.
We are thrilled to organize Colors of Life for such a fantastic group of artists. It is our mission to showcase both the work of established artists and at the same time offer opportunities to emerging artists to present their work – often next to their teachers and mentors.
Up until recently, there were very few opportunities for artists to exhibit their work. We are now regularly presenting work of artists from Gaza, the West Bank and 1948 Palestine under one roof. This has been a rarity in Palestine and it's thanks to the efforts of all those associated with Zawyeh that it has become possible.
Themed under the title Colors of Life, each piece is the individual artist's interpretation of life in Palestine. The ongoing Israeli occupation and its ruthless onslaught on life and the fabric of Palestinian society are central to the works of many artists on show. However, the beauty of Palestine – its land people – feature greatly in the show.
Colors of Life is a collection of individual works depicting the trials and tribulations of life in Palestine. It also shows that in spite of all the many challenges we encounter here in Palestine, creativity and excellence are plentiful.
Colors of Life features new and old work by Ahmad Kanaan, Dina Ghazal, Faten Toubasi, Hosni Radwan, Isra Frehat, Jawad Malhi, Khetam Heby, Mahmoud Awad, Majed Shala, Moeen Hassouneh, Mahammad Abusal, Mohammad Jolani, Nabil Anani, Rafat Asad, Sliman Mansour, Taqi Spateen and Tayseer Barakat.
Sulieman Mleahat