In Conversation With : Venetia Porter Part 2
Author Daf Beirut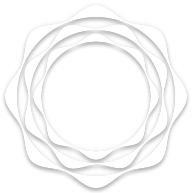 A series of in depth interviews with Arthur Debsi, writer and researcher at Dalloul Art Foundation where he discusses various subjects with professionals in the Arab world.
Venetia Porter – Curator of Islamic and Contemporary Middle East Art at the British Museum
Part 2. There are some common misunderstandings about the works of artists from the Middle East, for example, the fact that Islam bans the figurative representation. In the second part of the conversation, Venetia Porter insists on nuancing all the preconceived notions by analyzing these works in different chapters of the book Reflections, Contemporary art of the Middle East and North Africa. The discussed chapters – 'Figure and Figuration', 'Abstraction, geometry and script', 'Faith', and 'Political struggle, revelation, and war' show a wide range of themes, techniques, and aesthetics. The general introduction to these artworks by Hafidh Droubi (1914-1991), Shafic Abboud (1926-2004), Shaker Hassan al-Said (1925-2004), Nabil Nahas (1949-), Ayman Baalbaki (1975-) to name a few, leads towards better approaches to the region and the artist perspectives. Some were inspired by their cultural artistic past, or their religious affiliation while some others demonstrate a political commitment. These artists tell their stories, the ones of their countries; and this is the reason why, these 'international artists' as Porter stated, should be integrated in Western museums of History.
Video recorded on Zoom by Arthur Debsi
Edited by Christine Labban