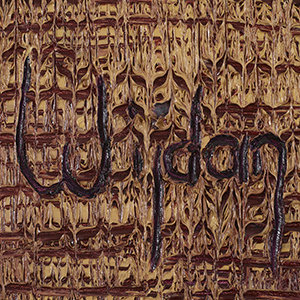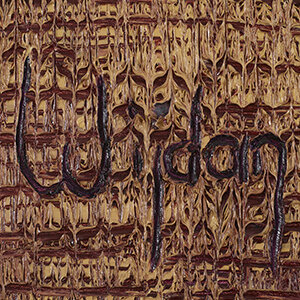 WIJDAN ALI, Jordan (1939)
+
-
Bio
Born in 1939 in Baghdad, Iraq, Princess Wijdan Ali, is a Jordanian painter, art historian, and curator. Raised in Amman, Jordan, she was born as Wijdan bint Fawwaz Al-Hashemi, with the title of Sharifa – meaning noble. Her father, Sharif Fawwaz Muhana, and mother, Sharifa Nafi'a bint Jamil Ali, were descendants of the Islamic prophet Muhammad. Wijdan is the ex-wife of Prince Ali bin Nayef of Jordon. In 1961, she received her BA in art history from Beirut College for Women, presently Lebanese American University in Beirut. While in Beirut, Wijdan took private lessons in Fine arts and started painting in 1964. Later, she traveled to the UK, where she completed an MA and a Ph.D. in Islamic Art and Archaeology in 1993 from SOAS, School of Oriental and African Studies, at the University of London. Wijdan has committed to the study, preservation, and exhibition of Islamic art at SOAS.
Through her art, Wijdan brings forth the magical appeal in Islamic art and exploits the abstract potential of traditional Arabic Calligraphy in a contemporary touch. In essence, she couples transcribed texts with expressive abstract shapes and forms washed in luminous colors using mixed media on Japanese cotton paper. Most of Wijdan's themes revolve around universal tragedy, mainly of the Arab Islamic world, such as that of the seventeenth century battle of Karbala.
Besides being an artist and a cultural activist, Wijdan was also a diplomat. She was the first woman to join the Ministry of Foreign Affairs in Jordan in 1962. That same year, she represented Jordan at the UN General Assembly in New York and its Economic and Social Council in Geneva. She worked from 1965 – 1966 as a program officer for the UNDP in Amman and was the Jordanian ambassador to Italy. She quit the Jordanian diplomatic service when she married Prince Ali bin Nayef in 1966.
Princess Wijdan contributed to the art scene in Jordan; she established Both Jordan's Royal Society of Fine Arts in 1979, and the Jordan National Gallery of Fine Arts, in 1980, in Amman. In 2001 she founded and headed the Faculty of Arts and Design at the University of Jordan. Besides, she has been a visiting professor at universities in the Middle East, Europe, and the US. Wijdan authored several books on traditional and contemporary Islamic art, in Arabic and English, and published numerous papers in academic journals. Her work is found in museums, including the British Museum, the Ashmolean Museum, the American National Museum of Women in the Arts, and the National Art Gallery, Pakistan.
Princess Wijdan Ali is based in Amman , Jordan.
This is a short biography. The full version , along with research, CV and sources will be posted soon. Stay tuned and visit us often or become a member to be notified of our updates.