HIWAR | Conversations in Amman25TH ANNIVERSARY EXHIBITION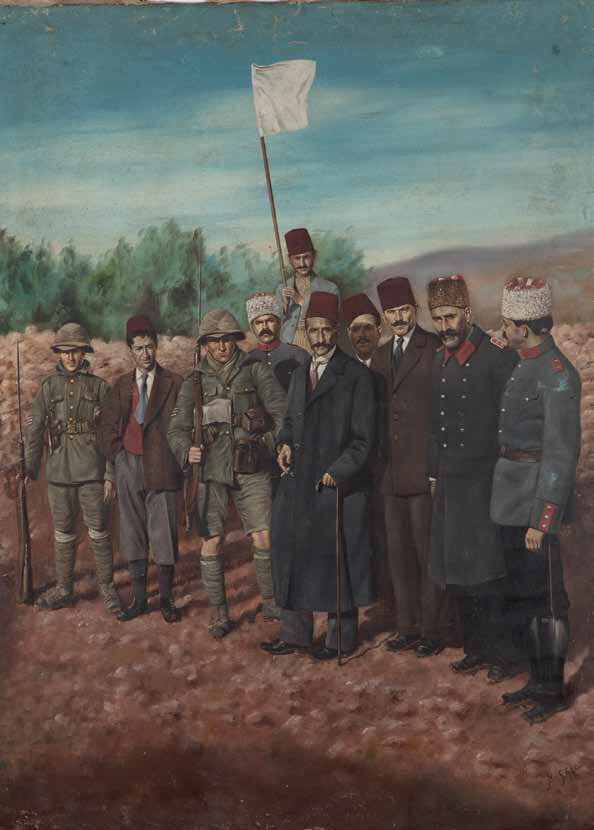 HIWAR | Conversations in Amman
25TH ANNIVERSARY EXHIBITION, RESIDENCIES, AND TALKS PROGRAM
CURATED BY ADRIANO PEDROSA
November 9 2013 – April 30 2014
Darat al Funun, Amman
HIWAR | Conversations in Amman is an exhibition, residencies, and talks program organized by Darat al Funun to celebrate 25 years of support for the arts. HIWAR brings 14 artists from the Arab world, Africa, Asia, and Latin America to Amman for residencies in September and October 2013. HIWAR (meaning conversation in Arabic) is born out of the necessity to promote exchanges between artists from the margins, not solely by juxtaposing their works in an exhibition or publication format, but also by giving them the possibility to learn from each other's practices and experiences. Large-scale exhibitions and biennales have brought together works from different regions beyond Euro-America, yet often artists do not have a chance to immerse themselves in this exchange.
HIWAR proposes a more intense format, with a small number of artists that spend a month in Amman in two sessions (in September and in October 2013). The focus is to develop conversations between the participants, who will each present and discuss their work and context with their colleagues during the residencies, in the lead up to the exhibition. The core conversations are led by Adriano Pedrosa, curator of HIWAR, and Eline van der Vlist, artistic director of Darat al Funun. Avoided here is the format of the artist being invited to conduct a residency in order to make new work in response to the new locale in which s/he finds him or herself. The core is to learn in and from Amman—as well as from Beirut, Cairo, Cuzco, Hanoi, Istanbul, Johannesburg, Luanda, Manila, Mumbai, Ramallah, Recife, and São Paulo.
There is no all encompassing theme or concept linking all the artists and their works in HIWAR beyond the artist's geo-cultural origins and positions (shifting as these may be). Yet, such positions are also somehow loaded and revealing. One could think along the lines of the Argentine semiotician Walter Mignolo, I Am Where I Think.
Artists-in-residence: Asli Çavuşoğlu (Istanbul, 1982), Asunción Molinos Gordo (Aranda de Duero, Spain, 1979), Bisan Abu Eisheh (Jerusalem, 1985), Clara Ianni (São Paulo, 1987), Daniela Ortiz (Arequipa, Peru, 1985), Hemali Bhuta (Mumbai, 1978), Jonathas de Andrade (Maceió, Brazil, 1982), Kiluanji Kia Henda (Luanda, 1979), Maria Taniguchi (Dumaguete City, the Philippines, 1981), Nguyên Phuong Linh (Hanoi, 1985), Rayyane Tabet (Ashqout, Lebanon, 1983), Saba Innab (Kuwait, 1980), Shuruq Harb (Ramallah, 1980), Thabiso Sekgala (Zaf, South Africa, 1981).
The exhibition also features works from The Khalid Shoman Collection by Abdul Hay Mosallam, Ahlam Shibli, Ahmad Nawash, Akram Zaatari, Amal Kenawy, Emily Jacir, Etel Adnan, Fahrelnissa Zeid, Hrair Sarkissian, Mona Hatoum, Mona Saudi, Mounir Fatmi, Nicola Saig, Rachid Koraïchi, and Walid Raad.
+
-
Documents
HIWAR | Conversations in Amman
Darat al Funun - Khalid Shoman Foundation
English/Arabic, 2013
Exhibition Catalog
+
-
Press
HIWAR, CONVERSATIONS IN AMMAN', CURATED BY ADRIANO PEDROSA AN EXHIBITION, RESIDENCIES AND TALK PROGRAMME AT DARAT AL FUNUN
PABLO LEON DE LA BARRA
centrefortheaestheticrevolution.blogspot.com, English, 2013