Rituals of Signs and Transitions (1975-1995)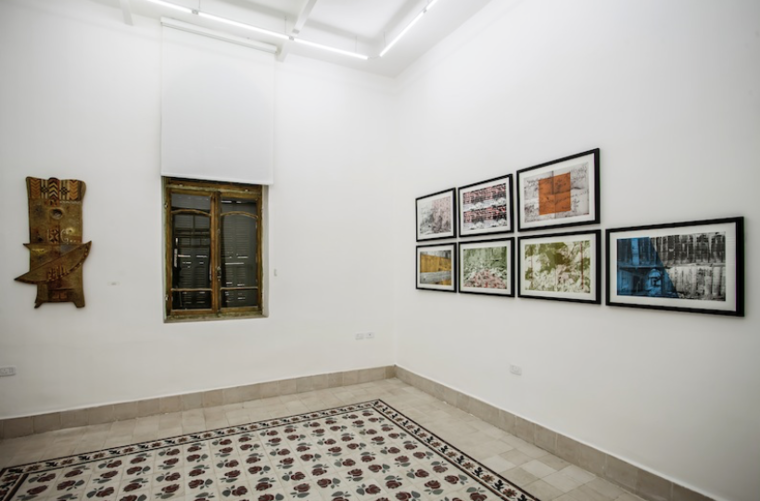 Rituals of Signs and Transitions (1975-1995)
ART, BOOKS, AND VISUAL AND AUDIO PRODUCTIONS
Darat al Funun
May 19 2015 – January 7 2016
Rituals of Signs and Transitions (1975-1995) questions the significance history of art has in our region today, investigates the relationship between art works and political and historical transitions at the time, and looks at the exchange between art works with other forms of expression, such as literature, music, and cinema.
The period between 1975 and 1995 proved to be crucial in the formation of the modern Arab world. The period began with the Lebanese Civil War, was further marked by the first Palestinian Intifada in 1987 and the 1991 Gulf War, and ended with the signing of the 1993 Oslo Agreement and the 1994 Wadi Araba Treaty. These events marked the paths of people and nations, and encouraged various artistic practices to record the transitions that we are still living through now.
In the 1970s, it was the Iraqi art scene that created pivotal works of art that were both experimental and theoretical, as they attempted to escape established Western aesthetics. Artists on the Palestinian art scene each brought a unique artistic approach to the Palestinian cause, ranging from explorations in body movement, space, and Arabic calligraphy, to works directly inspired by popular resistance. In the entire region, artists produced a huge variety of work, some overtly political, others experimenting with new materials and new media.
1975 also marked the death of singer Oum Kulthoum, whose presence dominated all modes of expression for decades. The year also saw the release of Emile Habibi's The Secret Life of Saeed the Pessoptimist, whose black satire marked a departure from Palestinian literary classics. In 1978, Edward Said's Orientalism established a new tone in post-colonial academic discourse.
In 1994, after learning he had cancer, Syrian playwright Saadallah Wannous wrote Rituals of Signs and Transitions, which gave its name to this exhibition. This is one of the most crucial works of art confronting the use of politics in religious dialogue, and can be regarded as a prophecy today. It stands as an example of what art has the potential to reveal.
Rituals of Signs and Transitions (1975-1995) revives art, books, and visual and audio productions as an affirmation of the role of art in shaping our individual and collective histories.
Artists from The Khalid Shoman Collection: Abderrazak Sahli, Adam Henein, Adnan Yahya, Ahmad Nawash, Ali Jabri, Aziz Amoura, Chaouki Choukini, Dia Azzawi, Etel Adnan, Fouad el Khoury, Gouider Triki, Ismail Fattah, Issam al Said, Jananne Al-Ani, Jumana el Husseini, Laila Shawa, Marwan, Mohamed Kacimi, Mohammad Omar Khalil, Mona Hatoum, Mona Saudi, Nabila Hilmi, Nasser Soumi, Nedim Kufi Mohsen, Samia Halaby, Shaker Hassan al Said, Suleiman Mansour, Vera Tamari, Youssef Abdelké.
+
-
Documents
Rituals of Signs and Transitions (1975-1995)
The Khalid Shoman Foundation/Darat al funun
English, Arabic, 2015
Exhibition Catalog
+
-
Press
دارة الفنون تواصل استضافتها لمعرض "طقوس الإشارات و التحولات"
addustour.com, Arabic, 2015